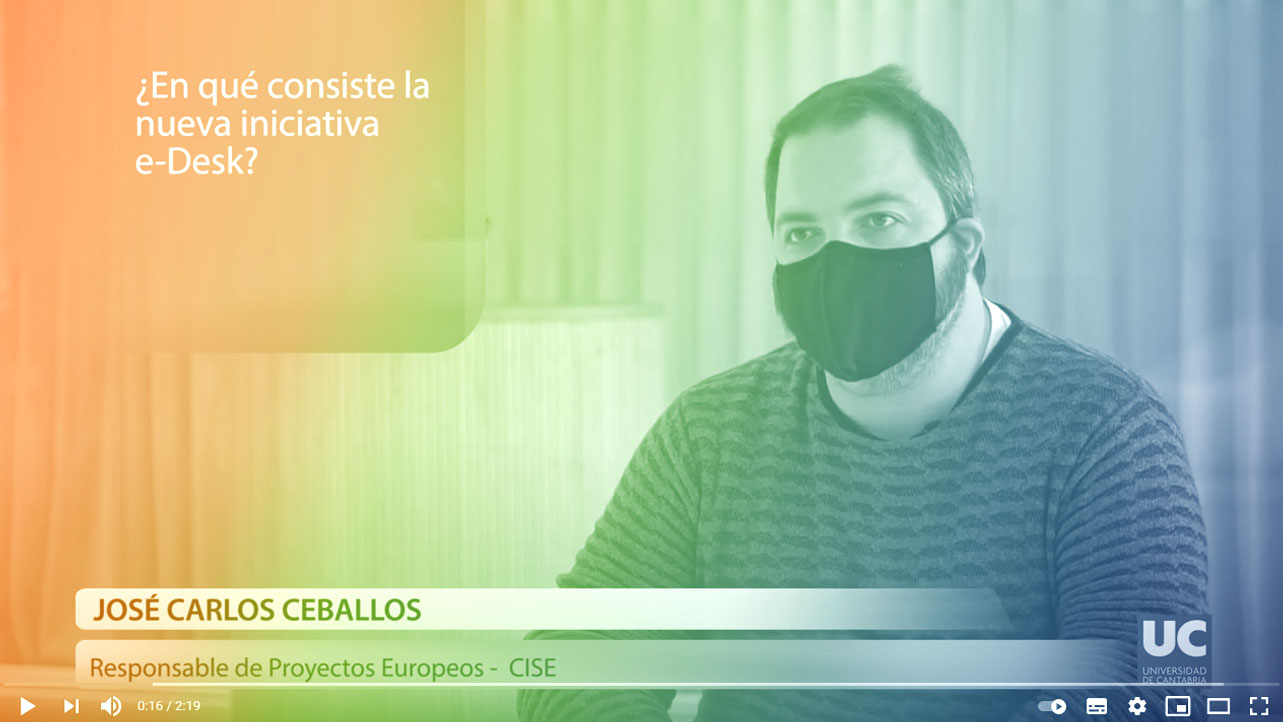 10 Jun

A new video

This is the video that our partners from the University of Cantabria have make about e-DESK project, explained by our European Project Manager, José Carlos Ceballos.
We are working together with our project partners from CISE, LUT, Universidade Nova de Lisboa and the University of Zagreb.

Currently, the project is in the phase of research on good practices in the application of hybrid teaching models, combining digital technologies and materials with face-to-face teaching-learning processes at the University. The final intention is to contribute to the training of teachers in up-to-date methods, in line with the times and the demands of society and the market, in order to expand the opportunities of our young people in the labour market and contribute to their vital development as full citizens in our European society.

Little by little we will be providing more information about the programme and sharing with you our training offer, which will include a digital course, face-to-face meetings in pilot workshops and the publication of the methodology guides.