21 May

eDESK kick-off meeting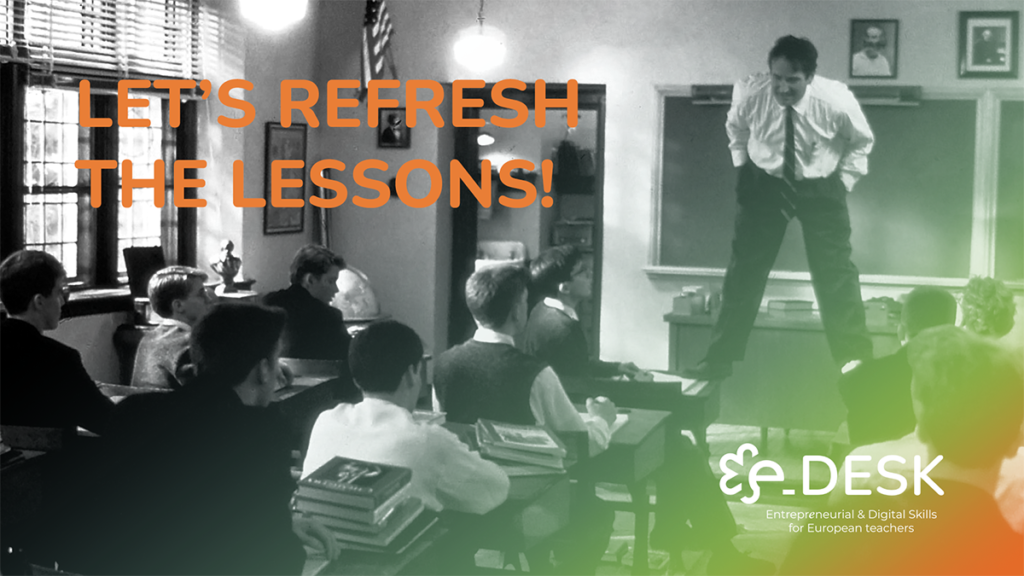 EDESK, an Erasmus+ Project for Higher Education Teachers to Improve Their Digital and Entrepreneurial Skills
SANTANDER, 21st MAY, 2021.
Last Wednesday the European Project eDESK: Digital and Entrepreneurial Skills for European Teachers in the COVID-19 World has kicked off. The Project is led by Santander International Entrepreneurship Centre (CISE) in collaboration with four universities from Spain, Croatia, Finland, and Portugal.
A sudden change to a wider range of digital learning methodologies, implies the teachers' support to develop digital competences and safeguarding the inclusive nature of learning opportunities. Considering the current demands to the transition to digital education, the e-DESK project will design an innovative model of hybrid teaching educational program as well as high-quality educational resources and tools to provide more adequate, up-to-date and efficient methods for teaching in the current pandemic scenario.
Good practices and training for trainers
The innovativeness of this methodology relies on its ability to strategically combine simultaneously face-to-face and digital learning: it will contribute to improving the effectiveness of higher education programmes by providing them with a tool to enable teachers to have more skills and to be better prepared to adapt their classes and ensure greater accessibility and equal opportunities for students not only during the pandemic, but also in the post-COVID-19 era.
To detect the key success factors already incorporated in hybrid educational programs in different parts of the world, e-DESK will start by identifying international best practices in multidisciplinary entrepreneurial education using online and semi-presential teaching approaches. With all this information, the project will build a best practice guide and design an innovative hybrid teaching and learning methodology.
Subsequently, e-DESK will generate a digital learning pathway to explain this new methodology to teachers and will provide them with multiple training materials: a methodological guide, multimedia tools, software examples, gamification and digital strategies, and tutorials on open source digital platforms.
All these resources will facilitate the implementation of this methodology both in the educational institutions that promote the project, and in other universities in Europe, making it even more scalable and replicable.
The e-DESK project was born within the Erasmus+ European program framework and is being carried out with the collaboration of five institutions from four EU countries: Santander International Entrepreneurship Centre (CISE) and University of Cantabria from Spain, Lappeenranta University of Technology from Finland, University of Zagreb from Croatia, and University Nova of Lisbon from Portugal. This ambitious initiative has been co-financed by the European Commission with a budget of over €230,000.